The My Profile section of your account displays two sections of information allowing you to provide contact information, and additional security measures for your account.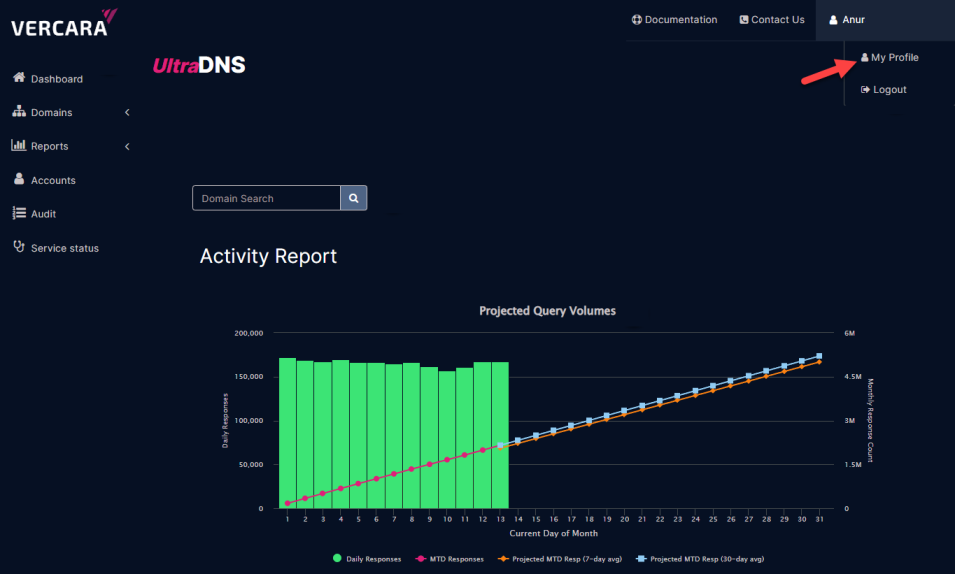 Contact Information
Clicking on the My Profile link in the upper right-hand side of your screen will open the Contact Information section of your account.
This section provides UltraDNS Support with your immediate contact information should we need to reach out to you directly, or if you opt into additional services and features (Two Factor Mobile Authentication, Notifications etc.).
Each field that contains red line on the left-hand side is a required field that we ask you to provide as basic contact information and profile details. Once you've provided all the required information, click the Save button. Clicking the Reset button will replace every field with the previously submitted data.