1. Log into UltraDNS

2. Click Domains

3. Click the domain that you are adding the TXT record to

4. Click the +Add Record in the TXT records section

5. Enter host, points to, and TTL
a. Host - The domain name
b. Comments - Freeform ASCII text
c. TTL - Time to Live. How long in seconds the record is cached on the recursive servers
6. Click Save
7. This pop up box will show listing the other TXT records with the same hostname and by default has the top record selected.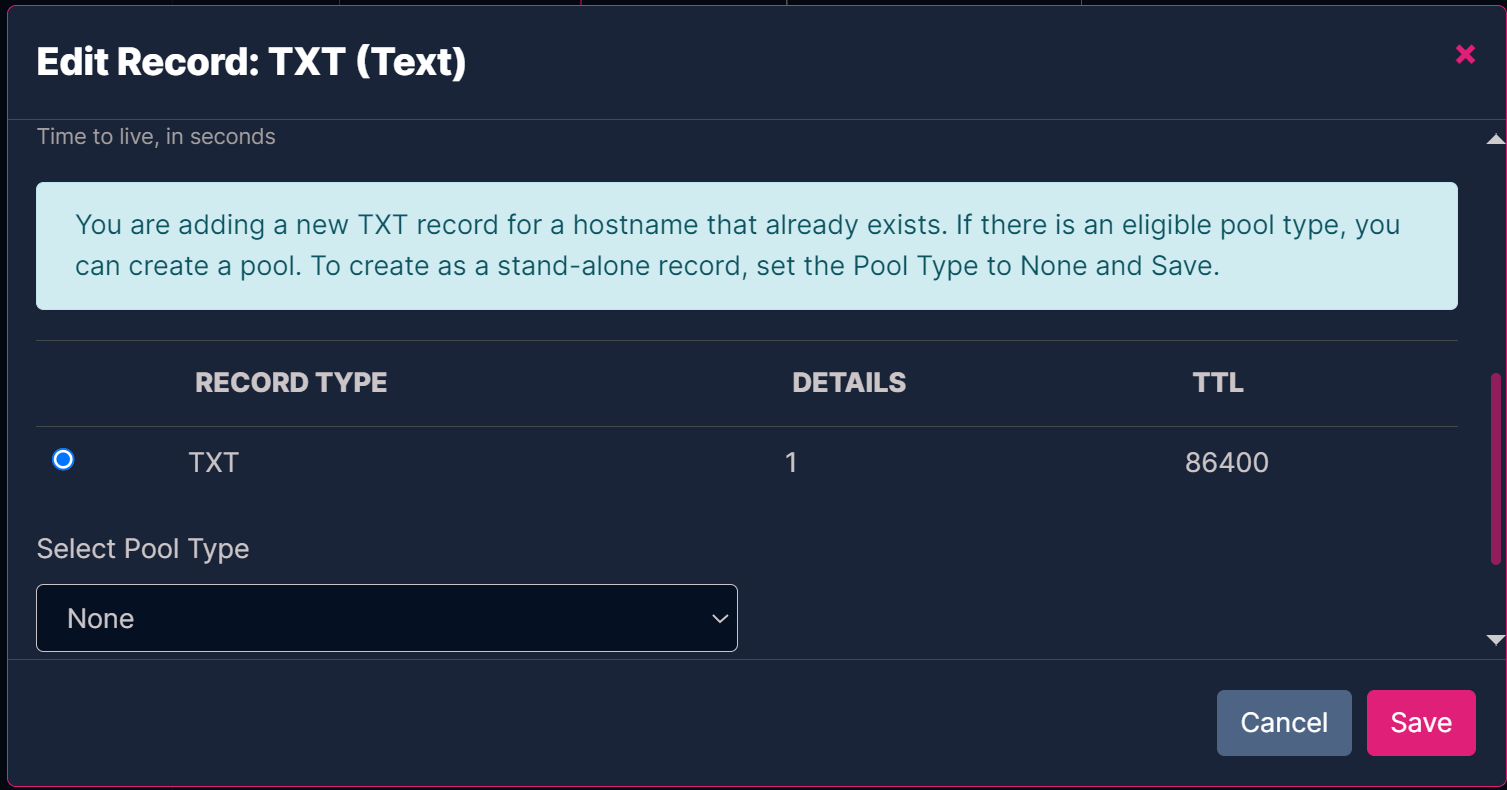 8. The Select Pool Type by default is selected to None so If you want to create as a stand-alone TXT record, then don't touch the drop down and press the Save button.
Additional Information:
TXT record type is used to create other DNS records:
DKIM
SPF records (SPF deprecated; is the same as TXT)
DMARC
FB/Google/Microsoft verification
Troubleshooting
<![iIf you notice a \010 between characters or at the end of the Comments value, double check if there's a space by pressing the delete or backspace button until there's no spaces after.